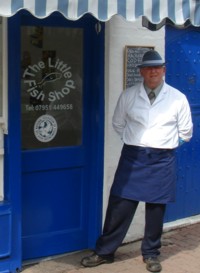 Welcome to "The Little Fish Shop".
The business was brought into being, following my absence from the butchery trade and my long desire to return to the retail sector. Fish mongering was a trade in which I had a great deal of respect for; not just the retail side but also for the many people involved in delivering the freshest of fish to our homes and restaurants. There is no doubt in my mind that the health benefits of changing our diets to include fresh fish, can be of benefit to all of us.
I have re-trained over a period of two years, with the assistance of Seafish, that is the Seafood Authority and then set about locating a premises suitable for use as a fresh fish shop.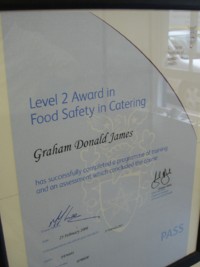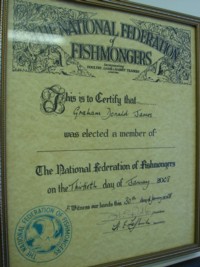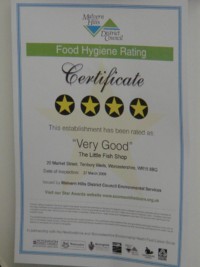 Prior to the summer floods of 2007, the premises now used as "The Little Fish Shop" was a health food shop known as "The Hole in the Wall" and was sadly forced to close as a direct result of the floods. I took the shop on and following some six months of drying out and making the shop fit for use as a fish mongers, the opening occurred on the 27th February 2008.
A week or two later, it was being brought to my notice by the public, that this shop was in fact, once a fish mongers. I remember the shop as a Cobblers in the early sixties when Ernie Watts was at the helm, but to my amazement, a local hero named Mr Eric Lowe, or "Mr Tenbury" as I remember him being affectionately known as throughout many Counties, his Father who was known as "Fishy Lowe" had this shop as a fish mongers in the early 1890's.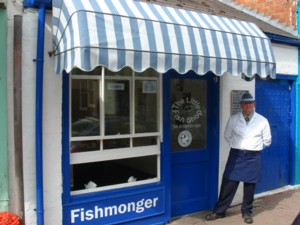 This has been a great boost to me and has made me aware that I am following in the footsteps of a truly great family...
...and so to business!!
G.D. James
Proprietor.